---
Napa Ford, Lincoln is an Authorized Service Center for Krystal Coach, largest manufacturer of limousines on the West Coast.
---
LimoCare is our industry-leading service program designed to focus on the special needs of limousine and livery fleets, and to respond specifically to those needs. Through a group of carefully selected Ford and Lincoln LimoCare dealers in major markets across America, you'll benefit from quick, dependable service, knowledgeable technicians and comprehensive parts availability designed to keep your livery fleet on the road - and earning money for you. Following are some of the benefits you can expect from LimoCare:
Preferred Treatment - As a Ford or Lincoln customer, you deserve not only a superior luxury vehicle, but also a superior luxury ownership experience. LimoCare ensures both.
Fast, Dependable, Expert Service - LimoCare dealers understand an expeditious and timely service repair is critical to your success. Our dealers provide fast, dependable, expert service for all types of repairs from tune-ups to replacement of an entire engine. LimoCare also takes care of routine maintenance needs quickly.
On-site Parts Inventory - Most LimoCare dealers stock frequently demanded livery vehicle parts. These include alternators, air conditioning compressors, brake components and window regulators.
LimoCare Hotline (1-800-34-FLEET) - This hotline serves the needs of customers, LimoCare dealers and Qualified Vehicle Modifiers. It provides assistance on warranty questions, technical assistance, troubleshooting and the resolution of after-sale service and warranty matters.
24-hour Roadside Assistance -This 24-hour roadside assistance during the warranty period covers changing a flat tire, jump starts, towing, getting you into a locked vehicle, fuel delivery, and more. Ask your dealer for details and a copy of the limited warranty or call 1-800-34-FLEET.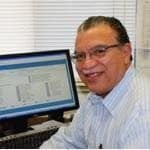 Peter Haynes
Special Programs Director Fleet, Leasing, & Financing
phaynes@napaford.com

707-255-2580 Ext : 122

Cell # 510-821-6276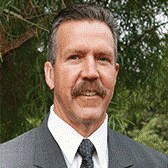 Terry Beglinger
Fleet Manager
beglinger@napaford.com

707-255-2580 Ext : 112

Cell # 707-815-4173
Hours
Monday

10:00AM - 6:00PM

Tuesday

10:00AM - 6:00PM

Wednesday

10:00AM - 6:00PM

Thursday

10:00AM - 6:00PM

Friday

10:00AM - 6:00PM

Saturday

10:00AM - 6:00PM

Sunday

Closed